Gold Medal Jam
Today I took the rather reckless step of attempting to make jam while caring for a toddler and an infant. Naturally the crucial, timing-required steps occurred right around the start of that very tenuous event known as the baby's nap time. Thankfully the hubster not only works 100 feet away, but is also a very good sport and quite understanding of my current difficulty in putting together a cohesive thought, let alone a good plan.
In truth, what with the pregnancy and ensuing baby I didn't really contribute much to the making of this jam.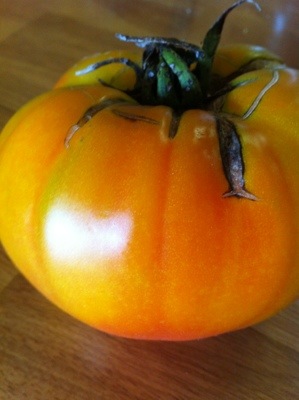 I selected and purchased the seeds for the Gold Medal tomatoes at our local Seedy Sunday this spring.
My mother sowed them and supplied me with the small plants.
I planted them in soil tilled by my step-father, and prepared by the hubby, who also did the majority of the weeding all summer, as well as the watering.
My mother picked the ripe tomatoes.
I did have the idea to make the jam, found a recipe and assembled all the required ingredients and supplies.
I cut up the tomatoes and plopped them in the pot over heat with the sugar and lemon juice, but after that the whole mess got turned over to the man, who finished cooking the jam, jarred and processed it.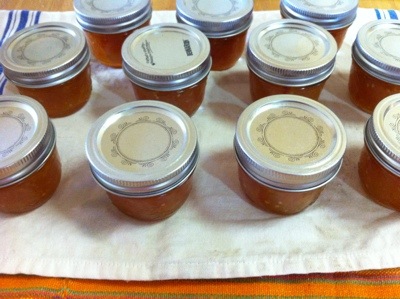 But I'm still going to say I made it…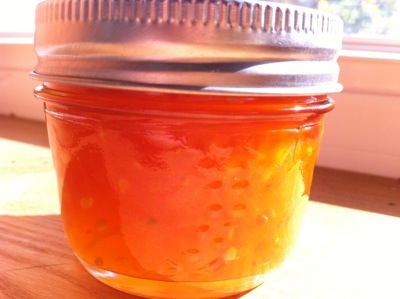 Isn't it pretty?