Carrots!
Being the end of the growing season, more or less, and having the time to do it, the OH and I took the chance to clean up our community garden plot.
This involved ripping out the pole beans, massacring the out-of-control sage plant and harvesting the rest of the carrots. And here they are!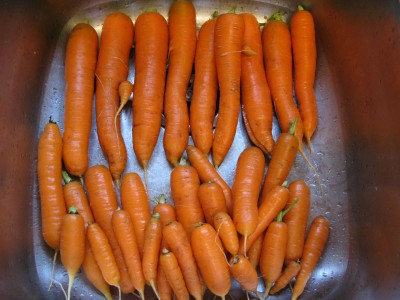 A few weeks ago I pulled some of the carrots and cooked and smushed them to make little frozen cubes of food for a certain someone who had just started on solids.
So that means things like this for lunch: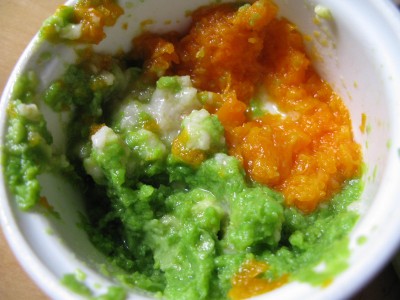 which of course results in this sort of thing: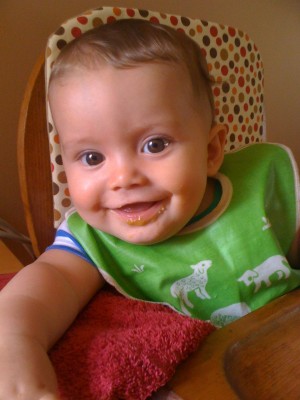 Because eating is FUN, in case you weren't sure…