It's been a while since I've been really inspired to write on here… I guess life is just sort of moving along and not feeling too worthy of note.
Or maybe I've just been a little tired. Could have been pms too…
But contrary to appearances there have been events.
Had a lovely visit with some in-laws last week, with pictures to prove it:



What a cutie… No, we didn't keep him behind bars (at least not entirely…) that was at the playground.
OK, just the one picture really, but that's mostly laziness on my part.
That and I'm so stoked because I just found out about this movie, coming out in June: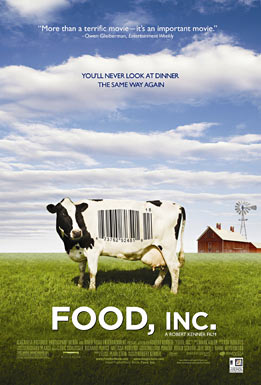 I swear, there are times when I'm so disgusted at the way food is produced and marketed that I can barely buy the stuff if it's not straight from the farmer's market (and yet somehow I've rarely got it together enough to go to the local farmer's market, which also disgusts me), and it appalls me that so many people care only about how much they spend on it. I'm not rich; I struggle to pay my rent most months, and am no stranger to phone calls from creditors wondering where their cheque is. But I have accepted that good food from a healthy, sustainable, ethical source is important enough to spend a high portion of my income on it.
So it pleases me to see that slowly (oh so very slowly it sometimes seems) certain segments of our society at least are becoming more aware of how horrifying much of modern food production is, and that media like Michael Pollan's books and now this movie might just be evidence of a bigger movement to swing our priorities back into line.
One can hope…