I'm going to start this post with an apology for the grotty images: the grey rainy day isn't providing good lighting, and nap time is no time for turning on lights or using the flash. So there you go. Dim, off-colour photos.
But at least I've been knitting! It hasn't been easy. Somehow it seems that although he can sleep through the industrial sewing machine going overhead, the shush of yarn sliding over bamboo needles is just too much racket for the little one, and I'm seldom able to knit more than a couple of rows while he naps. Which leaves furtive knitting in the dark evenings while he's properly asleep. And I'm exhausted.
So, I've chosen simple projects.
#1: Baby Surprise Jacket in orphaned balls of tweedy wool, because he needs a nice wooly sweater/jacket and I've been wanting to make one of these for ages, even before I knew Max would ever exist.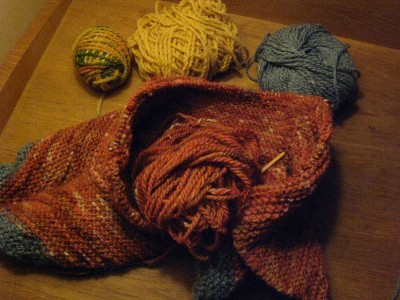 #2: Mid-weather hat in leftover sock yarn, because he needs something between the super-wooly one and the light cotton ones.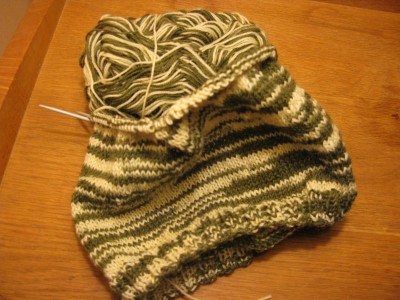 #3: Then I cast on for Pebble vest, because I'm a masochist and was afraid I was making too much progress on the BSJ and hat and might actually end up with a free moment at some point. And it's super cute and way more attainable than Cobblestone.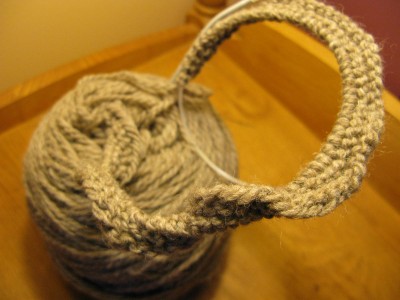 Now, if you'll excuse me, I have to go wrangle a small boy who thinks he can stand on his own.